War


This web page was last updated on 6/29/10.
PLEASE NOTE: Do not use the "Send email" tab above and elsewhere in this web site. It currently is inoperative. You may email directly to me at <<birchpond@compuserve.com>>
Please click below to view representative examples of my work in this category. The work spans a period of nearly thirty years. These are my serious pieces. We are proud to be a military family. Both my sons have seen combat. My wife went to Vietnam during the war. And I spent thirty-four years in the army, including two combat tours of duty and getting wounded, followed by extensive hospitalization. So, I consider myself as qualified as anybody to make artistic comments about the nature of war, even though the artistic "elite" often think otherwise. But let's not get started on THAT topic! Each of the pieces shown is a unique, one-of-a-kind piece of art. Many have won national recognition and awards.
Commissions are accepted. Because of the nature of fine art, I cannot nor will I attempt a commission for artwork which is an exact replica of an earlier work. This policy protects both the original owner of that artwork and provides you with a work that is unique in the world. See my Fine Craft category for limited production items which I can replicate. I can do fine art works which are in the same artistic style if you see something here which interests you. Also, sculptures in the eight fine art categories above which are marked with a yellow asterisk (*) are available for sale. Please call or e-mail me. I'll be happy to discuss prices and other details with you.
| | | | |
| --- | --- | --- | --- |
| Bondage | Bondage (detail) | Bondage (detail) | Bondage (detail) |
| At work on Bondage | Thoughts of Chairman Mao | Grief | Grief |
| Salute to Major Nicholson | Passage | Patriot's Dream I | Supplication |
| | | | |
| | | | |
| --- | --- | --- | --- |
| Ambush | Ambush (detail) | Maquette for Kentucky Vietnam Veterans Memorial | Maquette for KYVVM (detail) |
| Maquette for KYVVM (detail) | Where have all the Flowers Gone? | Totem to the Inner City | |
| | | | |
PS: If you would like to read personal details of some of my combat experiences, I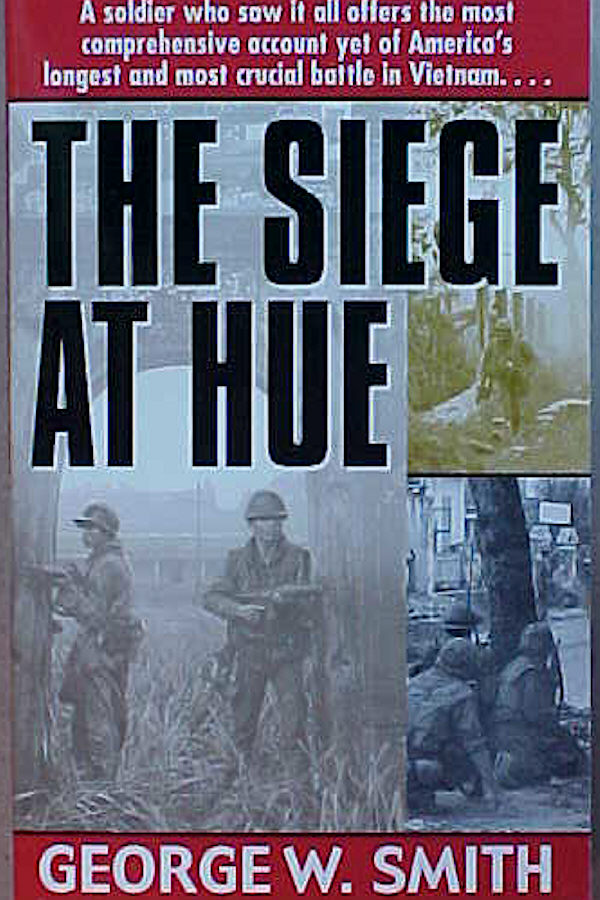 recommend The Siege at Hue by George W. Smith and published by The Ballantine Publishing Group. It is currently in print and available in paperback for $6.95 through all bookstores or at www.randomhouse.com/BB/